Published on 01/04/2018 2:38 pm
Why visit Jordan? Is it really worth to travel Jordan on vacation? Well, let us provide you a justifiable query. Please take a look at the post below and let us know your thoughts:
Currently, the number of western travelers in the Middle East has jumped to the peak. After all, Jordan has been putting its baby steps along tourism. The country's image worldwide encompasses not much more than camels and deserts, yet it's a country of castles, mountains, ancient churches, and beaches, with an urbane people and a vibrant culture.
Jordan is safe, comfortable, and highly inviting country and by far the Middle East's most rewarding destination with so many things to offer. However, about 85% of land in Jordan is desert, but this plain word involves a multitude array of scenes – starting from the dramatic red sands, towering cliffs of the south to the vast stony plains of volcanic basalt in the east.
What Makes A Jordan Travel Worthwhile?
Well, it's an obvious question for avid travelers to
Read More
Published on 07/27/2017 4:41 pm
A magnificent Arab nation on the east bank of the Jordan River, Jordan has appealed visitors from around the world for centuries with the wonderful Heritage Sites, alluring desert landscapes and friendly towns. Stands out as the home to approximately 125 thousand registered archaeological sites, Jordan is quickly emerging as a must-visit holiday destination for the Red Rose City of Petra, the Dead Sea, the Aqaba Gulf, Amman and much more.
Though there are so many sights to choose for Jordan group tours, you shouldn't miss out following highlights:
1. Amman –
The capital city of Jordan – Amman reflects contrasts with a perfect blend of traditional and contemporary culture. While the old parts of the city still keeps the history, the new city has luxurious hotels, restaurants, art galleries, modern buildings and boutiques. While making Jordan group tours, you should discover the two of the best sights in Amman are the Citadel – stands out the home to military and religious artifacts and
Read More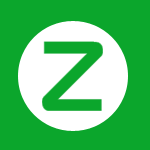 Jordan Private tours