Published on 01/04/2018 2:38 pm
Is It Really Worth to Visit Jordan?
Why visit Jordan? Is it really worth to travel Jordan on vacation? Well, let us provide you a justifiable query. Please take a look at the post below and let us know your thoughts:
Currently, the number of western travelers in the Middle East has jumped to the peak. After all, Jordan has been putting its baby steps along tourism. The country's image worldwide encompasses not much more than camels and deserts, yet it's a country of castles, mountains, ancient churches, and beaches, with an urbane people and a vibrant culture.
Jordan is safe, comfortable, and highly inviting country and by far the Middle East's most rewarding destination with so many things to offer. However, about 85% of land in Jordan is desert, but this plain word involves a multitude array of scenes – starting from the dramatic red sands, towering cliffs of the south to the vast stony plains of volcanic basalt in the east.
What Makes A Jordan Travel Worthwhile?
Well, it's an obvious question for avid travelers to Jordan. There are certain sightings in Jordan blessed with the magnificence of ancient architecture, history myths, and spectacles of nature, that you find nowhere. Here are some of them discussed below:
Petra –Petra tours by day and night astound. Tucked away in a secluded valley basin in the heart of Shara Mountains, located in the south of Jordan and protected from the outside world behind an impenetrable rock barrier, the ancient city – Petra remains wreathed in mystery.
Now, it's time to unveil the once-great city in Jordan – which grew rich enough on the caravan trade to challenge the might of Rome. While taking Petra tours, the spectacular ancient highlights of the city don't disappoint you at all.
Jerash –Jerash is one of the well-preserved Roman cities in the eastern Mediterranean, based on the bowl of the best-watered valley about 50 kilometers north of Amman. The Jerash tours can be perfect for visitors in northern Jordan.
With sophisticated and monumental public buildings tempered by beautifully human touches, the ancient city of Petra is likely to inspire even if you are on the final leg of your Jordan hopping tour. Jerash is well-known for give-or-take the same name for over two thousand years and has enjoyed a long, colorful history taking in emperors, invading armies, and like much of Jordan – new reinvention after centuries.
Therefore, Jerash tours have every element to entice you – no matter whether you are intended to indulge in age-old history, and exceptional architectural sightings.
Wadi Rum –Wadi Rum boasts one of the most picturesque environments in the Middle East. The desert scenery is a major highlight of your Wadi Rum tours. The Wadi itself is one of the greatest sequences of parallel faults forming valleys in the sandy desert located just south of the Shara Mountains.
The sunsets in Wadi Rum are extraordinary – evening coolness after the heat of the daytime seems blissful. The unique clarity of the desert air creates a starry sky of striking beauty, and the peaceful ambiance of the pitch-dark desert is simply enchanting. For an unforgettable experience on vacation, you shouldn't miss out Wadi Rum tours.
Conclusion –
Now I hope you got the pointers explaining why taking a Jordan tour is worthwhile. No matter whatever mystery you want to unveil in Petra, Jerash or the desert wonders in Wadi Rum, a Jordan tour will leave feeling touched by the staggering diversity of natural landscapes and the world-renowned historical, religious sightings. For more information about Jordan, please check out what client's say about Jordan and their travel experiences. You can stay in touch with Jordan Private Tours & Travel on Facebook, Twitter, and Google Plus social networks. Feel free to stay connected with us on Facebook, Twitter, and Google Plus social networks.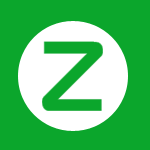 Jordan Private tours